Christina Kobb – Piano Debut at Carnegie Hall
We are excited to announce that the Keys to Romance kickstarter was SUCCESSFUL, with a total of $4,047 raised!
See more information below regarding Christina and her research:
---
Christina Kobb – Piano Debut in 2017
Pianist and Music Historian, CHRISTINA KOBB, joins forces with Soaring Dreams and DCINYto present KEYS TO ROMANCE, an evening of meticulously selected Romantic piano pieces, in this once-in-a-lifetime performance at Carnegie Hall, one of the world's most famous and prestigious concert halls. The performance is set to take place on Friday evening, February 24, 2017. We need YOUR help to make this incredible concert a reality and support the concert production, promotion and Christina's travel and lodging to and in NYC.
KEYS TO ROMANCE
A PIANO RECITAL BY CHRISTINA KOBB
After the exciting and warm response from audiences on Piano Playing in 1820s Vienna, Christina Kobb will perform selections of Romantic 19th century piano pieces, infused with her extensive knowledge of 19th century piano technique.
For such a special event, here's what to expect:
A Night of Romantic Music – This special concert will be all about romantic piano music and its potential to encompass and communicate human emotion.
The Schumanns as a Centerpiece – The main work will be Schumann's Sonata no. 1 – a conglomerate of emotions – written "to Clara from Florestan and Eusebius." The entire program will lead up to this gorgeous work – one of the most beautiful pieces in piano literature.
Specialized Piano Technique – For about fifteen years, Christina has been specializing in historical pianos. For the last six years, she has developed a theory on how to reconstruct 19th century piano technique, teaching herself from old manuals! She is excited to incorporate this knowledge and research into her performance.
A 19th Century Grand Piano – For this special concert in Carnegie Hall, Christina plans to bring in a beautifully restored grand of the late 1800s for you to enjoy!
Program
Clara Schumann (1918-96)
From op. 6, Soirées Musicales (1834-36)
Toccatina, a minor
Franz Schubert (1770-1828)
Sonata, a minor, D. 537 (1817)
Edvard Grieg (1843-1907)
Drei Phantasiestücke, (1861 – later published as Vier Stücke, op. 1)
Clara Schumann (1819-96) op. 5,
Quatre Pièces caractéristiques (1833-36)
             I Impromptu: Le Sabbat
             IV Scene Fantastique: Le Ballet des Revenants
Robert Schumann (1810-56)
Sonata no. 1, op. 11, f-sharp minor (1832-36)
Franz Liszt (1811-86)/Robert Schumann:
Liebeslied, S566/R53, "Widmung"
(Liszt's arrangement of the first lied of Schumann's op. 25, Myrthen)
   * Program subject to change.
Expenses
Expenses towards making this performance a reality include:
The Carnegie Hall venue rental, concert and production expenses, promotions and PR which is managed by the inviting producer, Distinguished Concerts International New York (DCINY)
Piano transport and rental (Christina is looking for a beautiful antique -straight-strung grand, 7 octaves, at least 7 feet long)
Travel for Christina from Norway to NYC
Photographer for press photos and poster photos!
Christina Kobb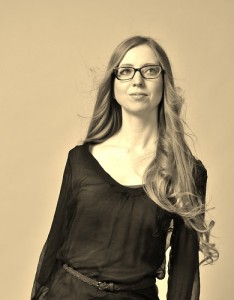 Christina Kobb, Head of Theory at Barratt Due Institute of Music (BDM) in Oslo, is a Norway-based pianist, composer, and music historian. The New York Times recently featured the research of Christina Kobb last summer, based on her soon-to-be finished doctoral work on early piano technique at the Norwegian Academy of Music. This opened the door for a three weeks "Introduction Tour" in the US on November 2015, where she visited the radio station All Classical Portland, OR, and lectured at the renowned Ira F. Brilliant Center for Beethoven Studies in California, in addition to smaller events. In May 2016, she will lecture at Harvard University, Quincy House. Christina holds degrees (Cand. Mag. in piano teaching, BA fortepiano performance) and MA from the Norwegian Academy of Music (NAM), Royal Conservatoire of The Hague (BA, MA (cum laude) of fortepiano performance, with teachers Bart van Oort and Stanley Hoogland) and was honoured to receive a one-year studentship to the renowned Cornell University to study with prof. Malcolm Bilson (2009/10).
Christina has appeared in concerts and conferences in Europe and the US. In 2006, she won the accompanist prize of 'The John Kerr Award for English song' at Finchcocks Musical Museum in Kent, England, and in 2008 she received the 'Muzio Clementi Award'. In 2007, she was awarded the coveted TICON scholarship. Christina is the proud recipient of the Nils Larsen grant 2016, which helps to fund her Carnegie debut recital.
In 2013, editor-in-chief Erlend Hovland, together with editors Arnulf Mattes and Christina Kobb, founded the international web based journal Music + Practice.  In the pursuit of playing piano accessible everywhere there's people: in schools, churches, working places, retirement homes, private homes, Christina has prospect for a new project called PianoShelters.